6.2.

Frontend Features

Order Sync with Zendesk for WooCommerce allows your users to manage their ticket history as well. Check out the following steps that permit flexible management of tickets with respect to a particular billing address:
In the front end of your online store, the user can go to

Home→ My Account→ Ticket History

.
The user can select a particular e-mail from the '

Choose your Billing Email'

dropdown menu. This dropdown menu displays all the billing addresses associated with the user's account. 
All the tickets associated with the billing e-mail will be displayed. The user can

Add New Comment

or generate a new ticket by clicking on

Add a new ticket from here

respectively.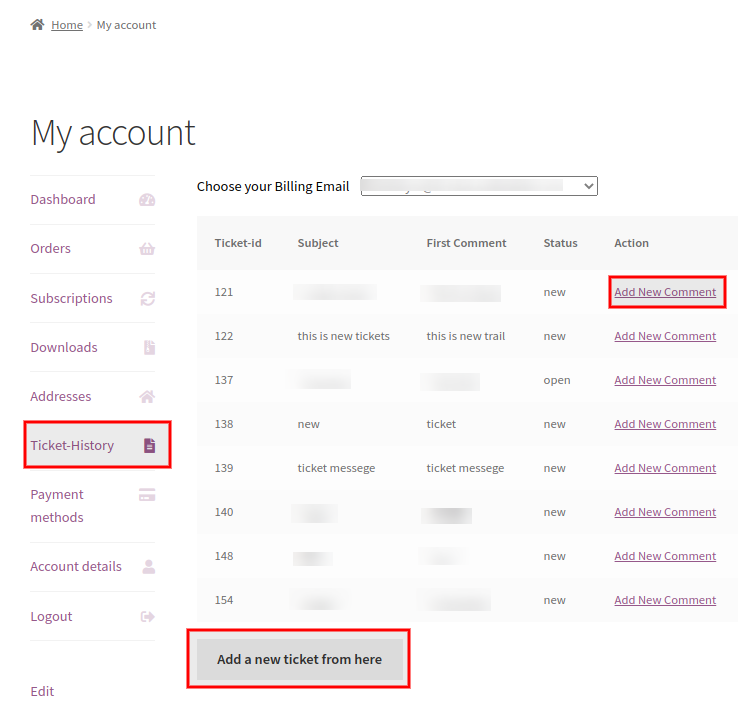 The user needs to enter the details in the form to create a new ticket. They can further update information about the created tickets by using the

Add New Comment

option as explained in the previous step.