6.3.

View WooCommerce Orders on Zendesk

You can view your WooCommerce orders from the Zendesk dashboard by following the simple steps given below:
To view the WooCommerce orders on Zendesk, go to your Zendesk panel. Click on the View button from the left sidebar. Then open a particular ticket.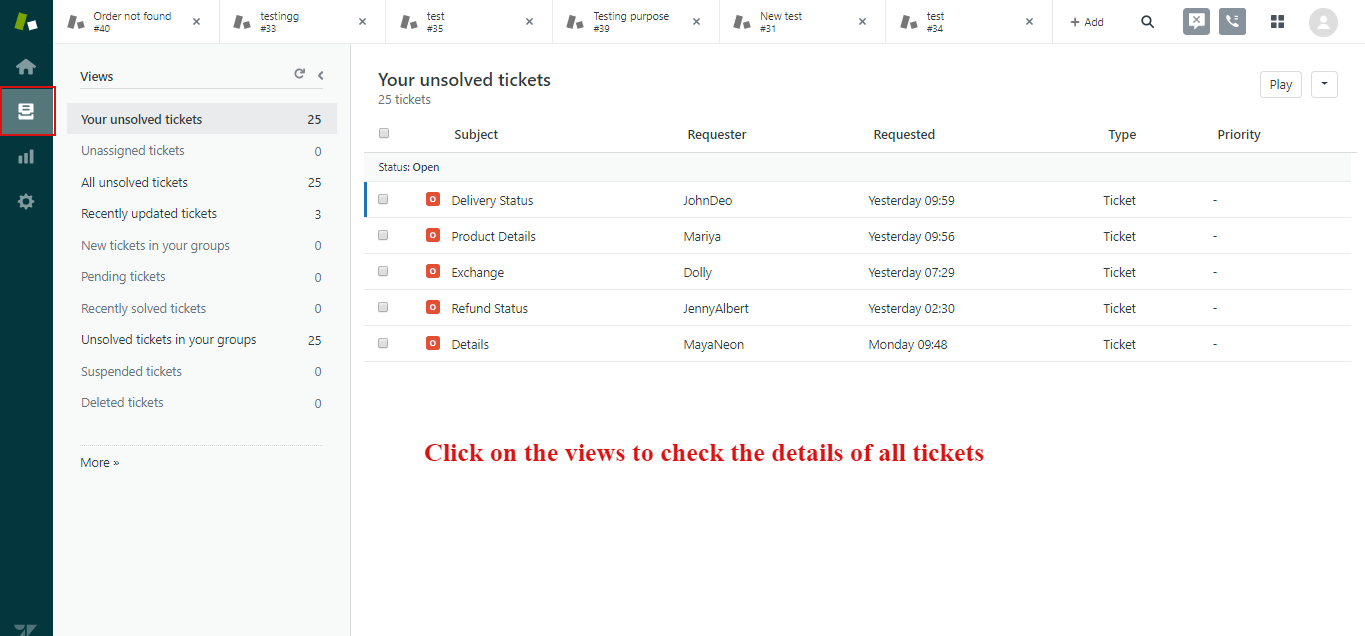 If the user (who has raised the ticket) placed an order on your WooCommerce store, it will be displayed on the right side of your ticket details page.